Brownlee and Smith hit the road as 'The Boys of Fall'
Posted by:
Casadie Pederson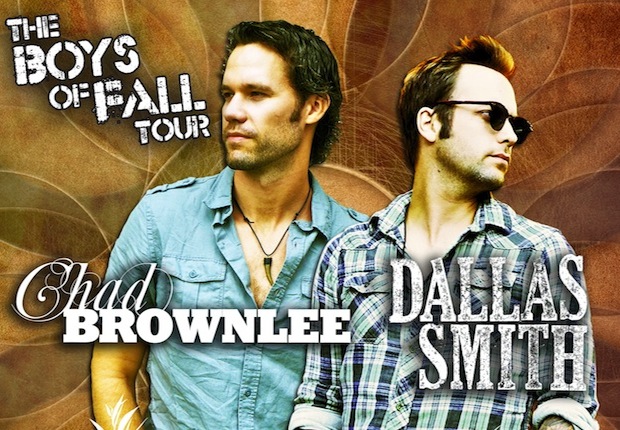 Yesterday it was announced that Chad Brownlee and Dallas Smith will embark on a cross-Canadian string of shows for The Boys of Fall Tour. This will be the first headlining tour for both Brownlee and Smith; Smith's first as a country music artist.
For the past few weeks, the pair has been hinting that there was something in the works when two videos were released to YouTube with Brownlee and Smith singing each others tunes. Could this be a taste of what's to come on the tour? We'll just have to wait and see.
The tour will kick off in Windsor, Ontario on November 1st. Full ticket info will be released next Tuesday, September 4th. Until then, you can visit the website for a full list of dates and cities.
The tour also has it's own Twitter and Facebook pages. Check in there for up to date information about The Boys of Fall Tour.