The Stellas daughters signed to NASHVILLE!
Posted by:
Casadie Pederson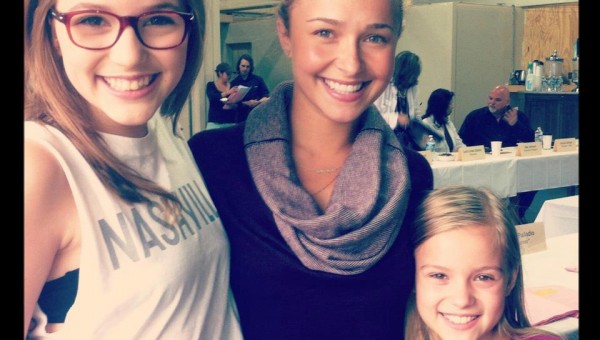 There's a lot of buzz going on about the sexy new show "Nashville" starring Hayden Pannetiere.  The former "Heroes" star was recently interviewed about her new show, her singing career and her love of country music.
HOWEVER, that is NOT the reason I'm interested in "Nashville"… it's because The Stellas AMAZEBALLS daughters Lennon and Maisy have signed to be on the show! These two extremely talented girls have become a YouTube sensation with their fantastic covers of various artists resulting in MILLIONS of views and a pretty significant fan base.  Their cover of "Call Your Girlfriend" has had over 8 million hits alone!
It will be very interesting to see these two lovelies on the show and see what the producers have in store for them! The show premiers Wednesday October 10th on CTV (check your local listings.)