Top Country Summer Guide
Posted by:
Casadie Pederson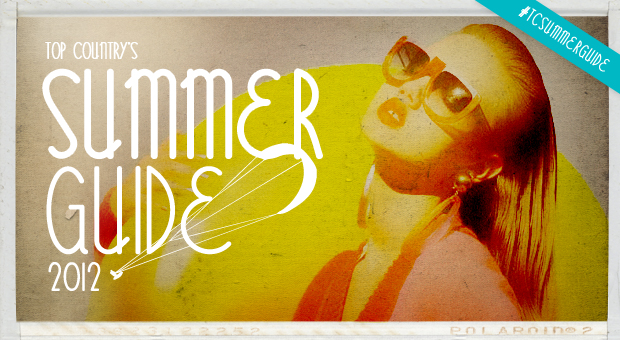 Summer is here!  School is out.  It is time to relax, party, hit the beach, and camp out at your favorite country music festival. So, in our infinite wisdom, we thought it would be cool to put together a Summer Guide for Canadian country fans.
In the Top Country Summer Guide you can check out our favourite country music festivals.  We've put together the three best of the bigger festivals if you like the large crowds and superstar acts, and the three best of the smaller festivals if you like to chill with a couple of thousand country fans on a beautiful summer's day. You can also find out which festivals have the best parties (have you ever been to Dauphin?) and which ones have been around the longest. Who's coming to Canada this summer?  Here's a list of the biggest country stars who'll be belting out their hits over the next few months. We've also chosen our Top Five Favorite Country Summer Songs and a couple of killer recipes for you big-time BBQ lovers. Also, what country music stars do you think look good in summer.  Check out our gallery of the 5 sexiest summer stars.  Click below to navigate your way through the Top Country Summer Guide!
It's all here in the Top Country Summer Guide!
1. Five Top Country summer tunes
2. What are the Top Country summer festivals
3. Summer's sexiest country stars
4. This summer the biggest stars performing in Canada are..
5. We love these small town festivals
6. Our picks for Top Country party zones
7. What are the oldest country music festivals