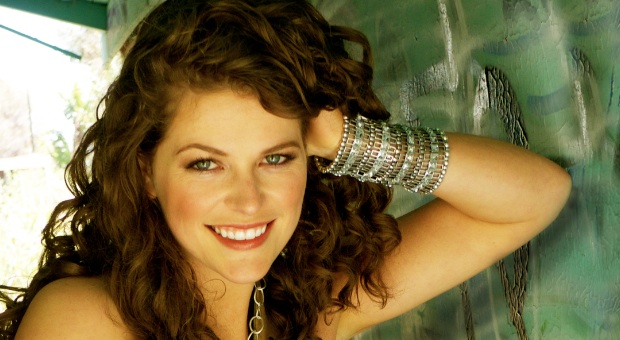 We caught up with West Coast singer/songwriter Hayley to discuss her new single, being a Fender goddess, and dream duet partners.
Q
Your new single 'Sounds Like a Love Song' just hit radio. Describe the inspiration for that tune.
A
'Sounds Like A Love Song' was inspired by the feeling you get when you realize you are falling for someone…and knowing that that someone is feeling the same way. It's the skip in your step when you know you've found something great.
Q
You were recently named Fender's #1 Guitar Goddess. How much does that mean to you?
A
Being named Fender's #1 Guitar Goddess meant the world to me! I saw the article pop up on my twitter feed saying Fender had released their top 10 guitar goddess list and I thought to myself "one day". So finding out later that day that I was even on the list was a crazy experience.
Q
When can we expect an album?
A
I'm working very hard on finishing my first Album and cannot wait to share these songs with everyone. Each one has a great deal of meaning for me, and being the perfectionist that I am, lots of time is being spent meticulously on getting each track sitting where I want it.
Q
What's your favourite musical memory so far?
A
I have had some pretty great musical memories thus far in my life. Summer festivals are amazing, jamming with Buddy Guy was unforgettable, and getting to create and play in some of the best studios around. The memory that I think will always stand above the rest is playing music with my family while growing up. It's a gratitude thing. Every other significant musical moment has and will be there because of those days and nights spent jamming with the fam, and I will never forget that.
Q
Who's been your biggest influence?
A
I don't think it would be fair to choose one greatest musical influence, as I'd most definitely be leaving at least 3 others out. But if I had to go with one single greatest influence, I would say the radio. I spent so many days sitting next to a speaker with a guitar and playing and singing along to whatever came on the radio. It's how I learnt music, it's why I love so many different genres, and essentially it's why I can write and play a song.
TC's Fun 5
1. Celebrity crush? – Garret Hedlund
2. Favourite album on your iPod right now? – Kacey Musgraves' Same Trailer Different Park
3. The one thing you can't live without on the road? – A good hat. I love hats.
4. First thing you notice about people? – Confidence
5. Dream duet partner? – A tie! Tom Petty and/or Bruce Springsteen.