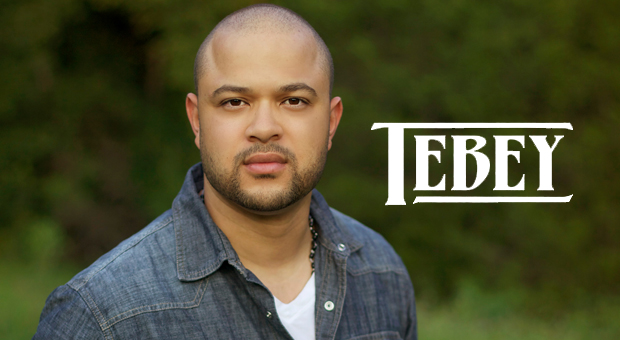 We caught up with the 'Somewhere In the Country' singer to chat about his new album, writing songs for other artists, and the Counting Crows.
Q
Your single 'Somewhere In the Country' recently went Top 25. Describe that feeling to our readers.
A
It feels absolutely amazing! As an artist, it's important to remember that country radio and country music fans are not required to embrace your music. So when I release a song that genuinely connects with people, it's the utmost compliment.
Q
You've written songs for some of Canadian music's best – in a variety of genres. Is there one song that stands out to you as a favourite?
A
I remember the afternoon I wrote "When I See You Again" with Brad & Danick from Emerson Drive. It was getting close to the anniversary of their former band mate Patrick's death, and we sat around discussing the exact moment they got the news and how it changed each of their lives forever. That song will always be special to me.
Q
You hail from Burlington, Ontario but now make Nashville home. What's your favourite thing about living in Music City?
A
Well for starters, the weather is much nicer in the winter! It can easily get into the high teens in November, and the winter season is very short. You can start golfing again by the end of March. Secondly, Nashville has such an amazing music community. Argueably, the best musicians and songwriters all live in this city. So you can't help but be inspired by being here on a daily basis.
Q
Favourite song on your upcoming album? Tell us why.
A
That's a hard question. There's a song I wrote with The Small Town Pistols (Tyler & Amanda Wilkinson) called "Resurrected Heart" that I'm particularly proud of. Tyler came into the session with the idea/concept, and I knew right away it was special.
Q
What's coming up that fans should look forward to?
A
Live shows. I'm so excited to get out there and play live again. I've been behind the scenes as a songwriter for so long, it's been ages since I've played an extensive amount of shows.
TC's Fun 5
1. Sweet or salty? – Depends on my mood.
2. First thing you notice about people? – Their height
3. One album you can't live without? –  Counting Crows – August And Everything After
4. Favourite movie? – Dumb & Dumber
5. The one chore you hate to do? – Cutting the grass on a hot Tennessee summer day!!!!!!!!
[mycred_video id="kyxhBfAtXJs" width="620″ height="340"]