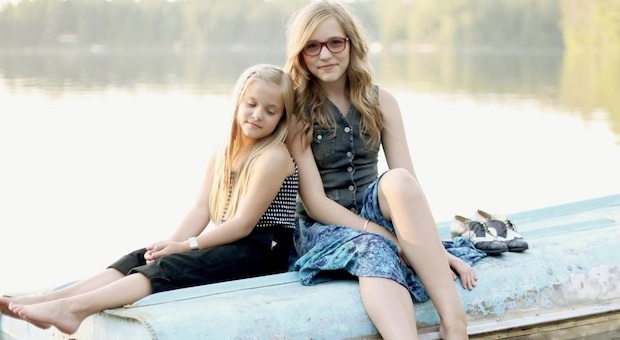 Not only do they play Rayna James' talented daughters, Maddie and Daphne, on ABC's Nashville – the better news is: we get to claim them as our own. Lennon and Maisy Stella are the real-life talented daughters of country duo The Stellas ('In This House', 'Riding In the Backseat'), who hail from Ontario.
Now Nashvillians, Lennon and Maisy started quite the buzz last year posting cover songs on their YouTube page. Soon after, they were picked up for the parts of Maddie and Daphne on the show, and it has launched them into superstardom. They now have over 35 million hits on YouTube, and they are only just getting started. Their sweet, sibling harmonies are flawless, just barely in the teens. They also had the honour of playing the Grand Ole Opry a few weeks back. Not bad, hey?
There's no telling where the future will take these two. Need proof? Watch their cover of The Lumineers "Ho Hey" that was featured on Nashville last month. The song is currently being spun at radio right across North America. Incredible.
[mycred_video id="ceYtOlmImNE" width="620″ height="340″ amount="" logic="" interval="" notice=""]