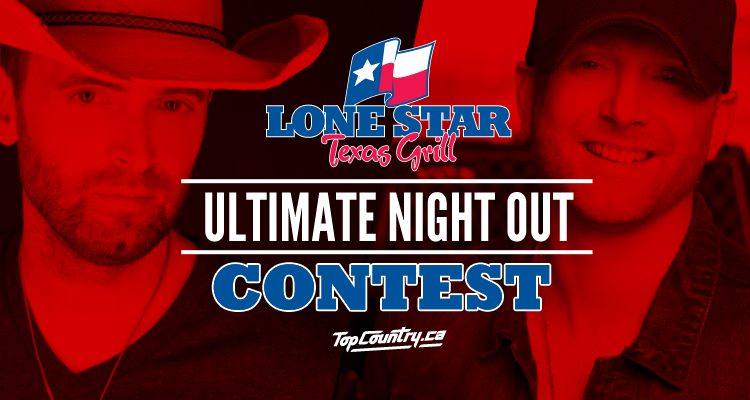 Enter to win the ultimate night out with your besties… And bring down the summer with Dean Brody, Tim Hicks and Lone Star!
Grand prize includes
$200 gift card for dinner at Lone Star King Street
4 VIP tickets to see Dean Brody, Tim Hicks and Carly Pearce at the Budweiser Stage on August 24, 2017!
* By entering you You are opting in to receive future emails from Top Country and Lone Star Texas Grill. You may unsubscribe to future emails at anytime!
CONTEST CLOSED. Thanks for entering!