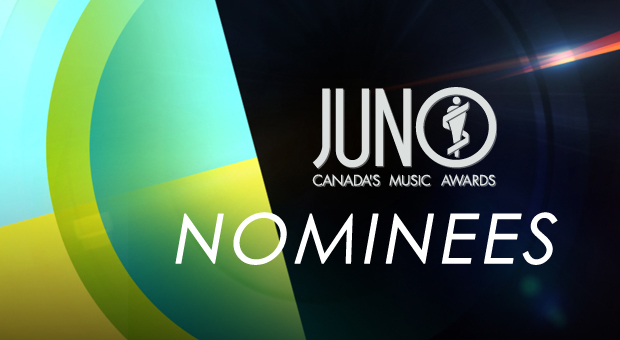 The nominees for the 2014 Juno Awards were announced this morning during a press conference in Toronto, ON. Check out the list of categories that include nominations for country artists below. Congratulations to all of the 2014 nominees!
The 43rd annual Juno Awards will be held March 30, 2014 in Winnipeg, MB at the MTS Centre.
Country Album of the Year
Started With A Song – Brett Kissel 
Crop Circles- Dean Brody 
Country Junkie – Gord Bamford 
Small Town Pistols – Small Town Pistols
Throw Down – Tim Hicks 
Breakthrough Artist of the Year
Brett Kissel
Florence K
Tim Hicks
Tyler Shaw
Wake Owl
Breakthrough Group of the Year (Sponsored by FACTOR and Radio Starmaker Fund)
A Tribe Called Red
Autumn Hill
Born Ruffians
Courage My Love
July Talk
Adult Contemporary Album of the Year
In My Head – Alysha Brilla
Loved Me Back To Life – Céline Dion
Dream Catcher – Chloe Albert
The Year He Drove Me Crazy – Coral Egan
A Christmas Gift To You – Johnny Reid
Roots & Traditional Album of the Year (Solo)
Come Cry With Me – Daniel Romano
So Say We All – David Francey
Don't Get Too Grand – Donovan Woods
Valleyheart – Justin Rutledge
Tin Star – Lindi Ortega 
Group of the Year
Arcade Fire
Blue Rodeo
Hedley
Tegan and Sara
Walk Off the Earth
For a full list of the 2014 Juno nominees click here.