In 2013, the Canadian Country Music Association (CCMA) introduced the CCMA Discovery Program, a national initiative, developed to educate and support artists in their pursuit of a career in the country music industry.
This program enhanced the formerly known CCMA New Artist Showcase to include bringing all selected finalists for the year to Toronto for Music Industry Discovery Week. During this intensive week, the finalists learn, in-depth, about the music business and artist development through industry-led information sessions and seminars, culminating with a private, industry-only showcase. Each finalist is also paired with an established Canadian country artist for a mentorship opportunity, in addition to performing at the CCMA Discovery Showcase, an official Country Music Week event.
The top six finalists for the 2016 CCMA Discovery Program are: Tenille Arts (Saskatchewan), DaniElle (British Columbia), Eric Ethridge (Ontario), Livy Jeanne (Alberta), Runaway Angel (Ontario), and TwoShine County (Alberta).
Top Country got to catch up with each of the artists to find out what they're up to! Check it out right here.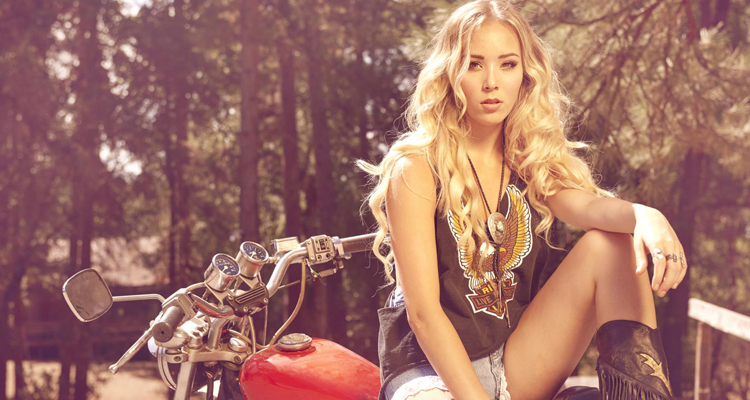 LIVY JEANNE

What is your favourite songwriting experience so far?
My favourite writing experience … thats pretty hard… I write so much with so many different people, which is why I love co- writing so much. But if I had to pick one… I'd have to say my label/ management mate Lisa Scinta. I can truly say she is probably one of the first writers that brought me out of my shell and really gave me my confidence in a room. We started writing together when i was about 17.
Which CCMA Nominated artists would you love to write with?
I would have to pick Mackenzie Porter / Kira Isabella or Jess Moskaluke. From being able to get to know them a little more every year from just being in the same industry… I really look up to them and love the work they do.. All so different , and perfectly unique. There is nothing better then female empowerment. Us girls gotta stick together. ANNNNND I think I could get a rad song writing with either on of them.
Which artists (from anywhere) do you look up to the most? 
Two artists in particular that I look up to and really love  would be Michelle Branch ( The Wreckers ) and Grace Potter. Two women that love songwriting and have stayed true to themselves. Their sound and songs are uniquely there own. I respect that. They are different and have that "It" factor just by being 100% themselves. And I am a bit fan crazy over their music.
What has brought you here to this moment, becoming a discovery artist? 
Well, I would need a novel to explain every detail that has brought me to this moment and being apart of the discovery program. To give the short story, I would hard work, with ups and downs, taking risks, being afraid, making mistakes and learning from them. I started singing karaoke when I was 11 and loved it… I had always had a passion for music since I was a young kid. I eventually picked up guitar and turned my journal entries into lyrics. Performing locally, recording a small demo, which lead to my EP with Tom McKillip. Which lead to a booking agent/ management and a label. Just one small thing after another has lead to victories and always having the same end goal of constantly wanting to become better then my last show, last project, last song. 
How did it feel when you found out? 
It felt unreal… I remember when Don called I cried. It was just such an exciting moment, from thinking of everything that I have done for my career,  It felt so good to know that I would be apart of this years Discovery Program
What can we expect from you over the next year?
I have been living in Nashville working on brand new music. So a bunch of that will be coming your way. I am super excited to get new music out to my fans.