Brett Kissel went with a less traditional approach when deciding the opening acts for his Ice, Snow, & 30 Below Tour. Brett held a contest for all artists in Canada called Kick It With Kissel to determine who would open for him in the new year. So far he's announced which upcoming Canadian country artists will join him for the Ontario leg of his tour!
The winners were selected from close to 100 entries of those hoping to perform with Kissel. Participants were asked to record a video of them performing their favourite original, cover, or Kissel songs and to post it to social media using the "#KickItWithKissel" hashtag. The winners were chosen by a panel comprised of Country Music Association of Ontario board members, Invictus Entertainment, and Kissel himself.
"The response to the contest was tremendous," commented Kissel. "I wish I had room to add more talent."
Next, Brett will be choosing the opening acts for the Quebec and Maritime leg of Kissel's tour.
Kissel is a Juno award winner, multi Canadian Country Music Association (CCMA) award winner, and reigning CCMA "Fan's Choice" and "Male Artist of the Year". His Ice, Snow & Below tour begins in Sault St. Marie, Ontario on January 12, 2017 and ends on February 4th in Georgetown, PEI with 17 stops in between.
HERE ARE THE OPENING ACTS FOR BRETT KISSEL'S ONTARIO LEG OF THE TOUR!
Kansas Stone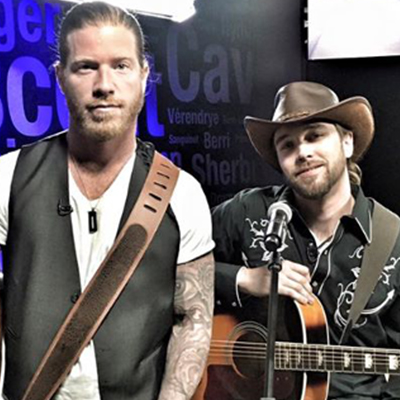 Date: January 12, 2017
Venue: Kiwanis Community Theatre
Location: Sault Ste Marie, ON
For tickets, visit Brett Kissel's Official Website.