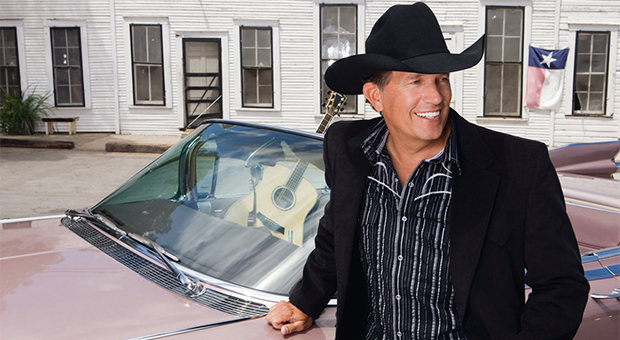 It was announced just hours ago that George Strait will head out on his farewell tour, The Cowboy Rides Away, in 2013. The tour will run through 2014. After turning 60 earlier this year, Strait says a lot of thought went into when he would end his structured tours. "It was a hard decision, but these next two years will be special", Strait told the media at his press conference at the Country Music Hall of Fame in Nashville.
Strait and his team also reassured fans that he will continue to make music for many years to come, but the lengthy tours have come to an end. He will make the occasional live performance
Martina McBride will join Strait on tour in 2013, and was on hand in Nashville for the press conference. "I was so excited to get the call to go back on tour with George, I'm such a fan. I am so excited to get to see 20 George Strait shows next year. I'll be at the front of house after my set to watch George and drink wine with Norma (Strait's wife of over 40 years)."
The first leg of the tour will kick off January 18 in Lubbock, Texas, and end June 1 in San Antonio, with Miranda Lambert and Randy Rogers Band also on the bill. Dates for 2014 will be announced later. No word yet if any of those dates will include Canada.
"I hope people show up because we're going to a lot of the places we've been to for so long, from year to year, and it's kind of like saying goodbye to that," he said. "It's going to be a little emotional."
[mycred_video id="9jJf-p6RYvo" width="620″ height="340"]