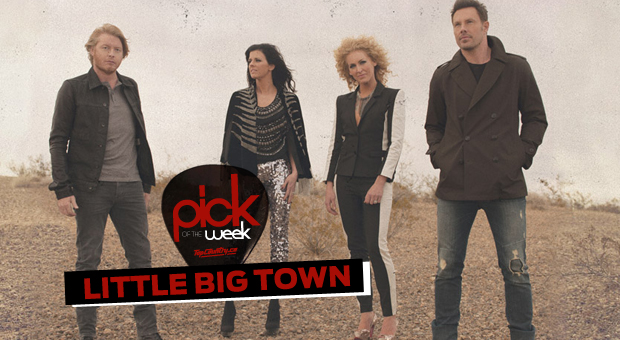 It's safe to say that 2012 was Little Big Town's year, and they are blowing into 2013 the same way.
'Tornado', the title track of their highly-successful new album, is storming it's way up the charts. It's been a while since there has been a song with that much vibe on the charts with it's infectious rhythm. As a follow up to 'Pontoon', which won a Grammy last weekend for 'Best Country Group Performance', the song really shows the versatility the band has a vocal powerhouse. The combined vocals of Karen Fairchild, Jimi Westbrook, Kimberly Schlapman and Phillip Sweet are finally getting the recognition they deserve since starting LBT 15 years ago. They say it makes the success now that much sweeter.
LBT will be hitting Western Canada on their Tornado Tour, making stop in cities such as Edmonton, Vancouver and Saskatoon. Their live show is one not to be missed.
[mycred_video id="iaEmQJG2HHU" width="620″ height="340"]