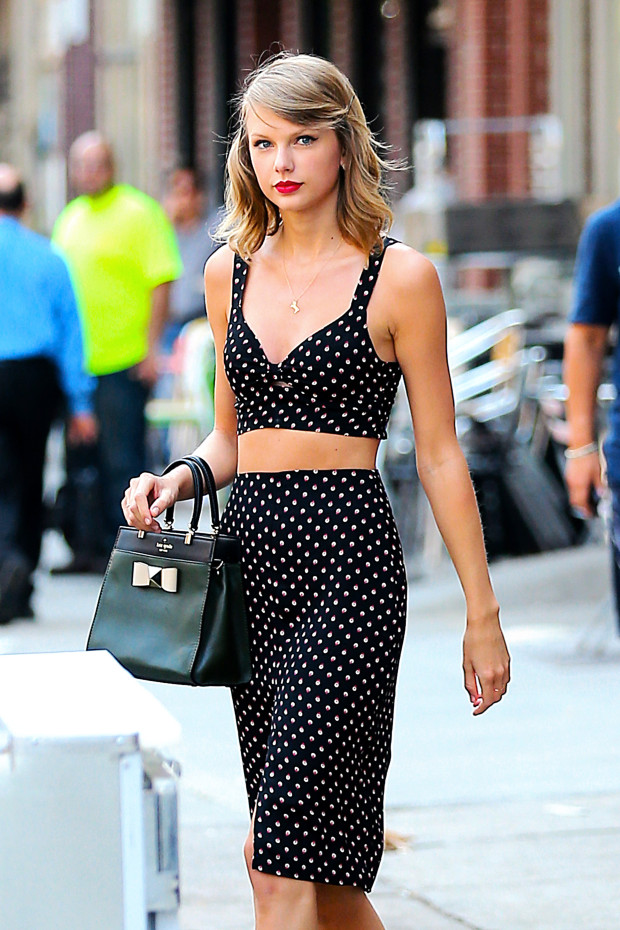 Taylor Swift was spotted leaving her gym – yes, leaving her gym, looking flawless as usual yesterday in New York City. Taylor's daily gym visits appear to be paying off as the singer once again exposed her toned midriff in a two-piece outfit. After the gym, Taylor ran errands around the city and had lunch in trendy Greenwich Village.
Taylor Swift recently wrote an article for the Wall Street Journal about her optimism towards the future of the music industry, saying; "There are always going to be those artists who break through on an emotional level and end up in people's lives forever. The way I see it, fans view music the way they view their relationships. Some music is just for fun, a passing fling (the ones they dance to at clubs and parties for a month while the song is a huge radio hit, that they will soon forget they ever dance to). Some songs and albums represent seasons of our lives, like relationships that we hold dear in our memories but had their time and place in the past."
The artitcle is an interesting read from Taylor, read it in full here: http://online.wsj.com/articles/for-taylor-swift-the-future-of-music-is-a-love-story-1404763219
Do you agree with Taylor's view of the music industry?