Drink About Me – Brett Kissel | Featured on the Top Country Songs playlist
Brett Kissel fans are pumped for his highly anticipated upcoming album, Now or Never. The first single off the album was just released in September, Drink About Me.
"The concept for our video, Drink About Me is all about reminiscing," said Brett Kissel. "I wanted to display some of the best memories that a couple has ever had in their lives and how you can be transported back to those memories when you're having a drink."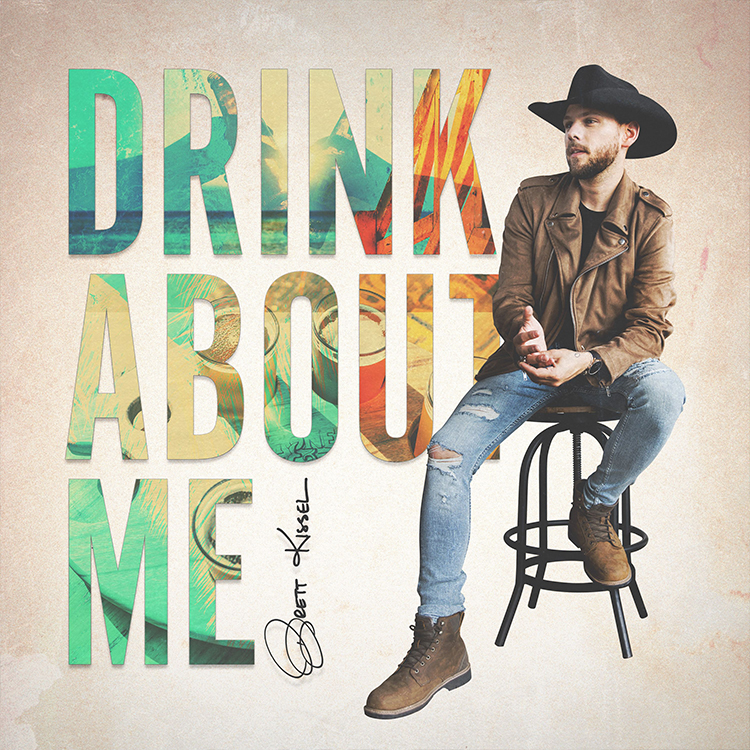 Watch the new video Drink About Me by Brett Kissel, available now on YouTube.
3 Cool Facts About: Drink About Me
#1 Staring Bachelor franchise power-couple Kaitlyn Bristowe & Jason Tartick. Brett decided to cast a real couple so legitimate sparks would fly. Also, Brett and his wife Cecilia are really close friends with them.
#2 Filmed on the beautiful island of Andros, Bahamas at The Caerula Mar Resort, owned by HGTV couple Bryan and Sarah Baeumler.
#3 Drink About Me had 1,000,000+ streams in the first week!
After filming, hurricane Dorian caused massive destruction across many of the Northern Islands of the Bahamas. The Baeumler family started a GOFUNDME in effort to aid with hurricane relief.
Brett has had a phenomenal year to say the least. Him and his wife Cecilia welcomed baby boy Leo in January, joining sisters Mila and Aria. In March, Brett wins the coveted Juno award for Country Album of the Year for "We Were That Song", and receives multiple gold certifications. In July he was nominated for 5 Canadian Country Music Association awards, and won the CCMA for Apple Music Fans' Choice this September. It's no big surprise when Brett is so dedicated to his fans, and entertaining us on social media. On October 3, Brett took home Country Artist of the Year at the Western Canadian Music Awards.
Now we just have to patiently wait until January 1, 2020 for his upcoming album, Now or Never.
Top Country's Pick of the Week: Drink About Me by Brett Kissel, now added to the official Top Country Songs playlist.

About Top Country's Pick of the Week
We select a new addition to our Top Country Spotify playlist every week and feature it right here on topcountry.ca. Today's top country music all in one place. Want to hear your favourite song on the playlist? Let us know who you nominate on Instagram, Facebook or Twitter!