The Good Ones – Tebey, Marie Mai | Featured on the Top Country Songs playlist
Tebey's hot new single The Good Ones, was released last week via Jayward Artist Group/The Orchard and features Québec pop superstar Marie Mai. The song hit top ten on the all genre Apple Music singles chart in the first days of release and was added to Spotify's Wild Country and New Boots playlists among others.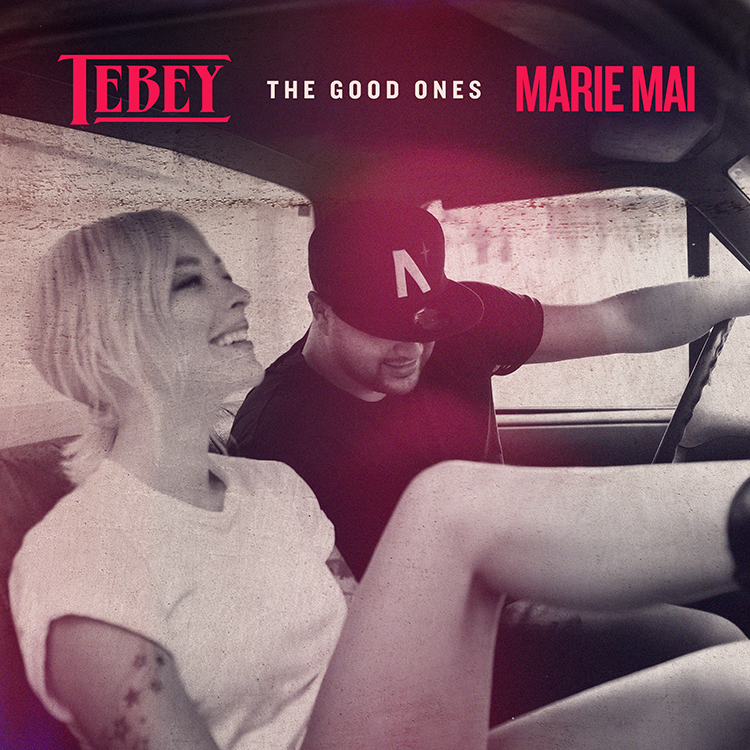 Watch the brand new video The Good Ones directed by Raphael Mazzucco.
Fun Facts About: The Good Ones Video
#1 The Peacock in the opening shots of The Good Ones is a pet of Raphael Mazzucco and his wife Lisa. His name is Napoleon. Napoleon has a new son named Nemo that Lisa raised from an egg. Nemo was 4 days old on the day of our shoot.
#2 Tebey's hat is New Era but the logo is Canadian Company Noble North.
#3 The Truck in which Marie Mai and Tebey hang out in the reminiscing scenes does not actually have a motor in it but it does have a tape deck in it! ("And I'd take the bet, that Sting casette is still stuck in your tape deck…".
#4 The truck that Tebey is driving in the song is actually a Tacoma, as mentioned in the song "I can see you now with the windows down, driving around some town in that Tacoma, where nobody knows ya".
#5 Marie Mai's sheer mesh dress was made by Montreal designer Denis Gagnon.
The Good Ones Tour
The 20-date tour will be Tebey's first Canadian headlining tour, showcasing his hit songs including Denim On Denim, and Who's Gonna Love You, his biggest hits to date achieving Gold status and 7 million streams and 5 million streams respectively. Tebey's current single Good Jeans recently nabbed the #2 spot on the country radio charts and Tebey has garnered 7 No. 1 songs as a writer (including a Billboard #1 song with Somebody Else Will performed by country star Justin Moore) in multiple countries along with a No. 1, three top 5's, two top 10's and four top 20 hits as an artist.
Tebey hits the road with The Good Ones cross Canada tour January 15, 2020. Special guests include Kristin Carter, Sons of Daughters, and Matt Lang. Click here for ticket info and guest appearances.
Top Country's Pick of the Week: The Good Ones by Tebey, now added to the official Top Country Songs playlist.

About Top Country's Pick of the Week
We select a new addition to our Top Country Spotify playlist every week and feature it right here on topcountry.ca. Today's top country music all in one place. Want to hear your favourite song on the playlist? Let us know who you nominate on Instagram, Facebook or Twitter!