Maren Morris proved she's here to stay with her debut album, Hero. Not only admired by country fans around the world but our very own Canadian country stars like Tim Hicks, Madeline Merlo & Jess Moskaluke named Maren in their Top Country Favourites of 2016. Now, we're giving you the chance to win a copy of Maren Morris' album Hero plus a signed poster!!!
Adding Grammy nominated artist to the list of her achievements, you could say Maren Morris is at the top of her game…but we think she's just getting started. Her album, Hero, has been on repeat since the moment it was released. Maren visited Canada last summer to promote the album on Keith Urban's Ripcord tour. Her performance was nothing short of incredible.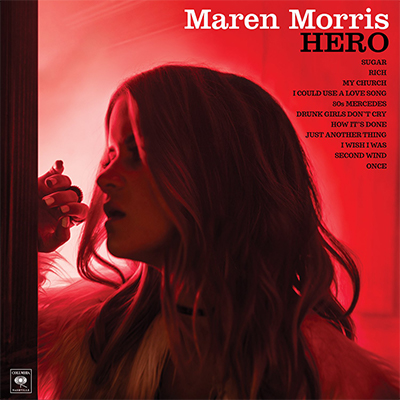 About Maren Morris' Album Hero and Lead Single 'My Church':
"Can I get a hallelujah, can I get an amen?" sings Texas-born, Nashville-dwelling Maren Morris on "My Church," the lead single from her album Hero. Though "sing," however, might not be the most appropriate verbiage – she belts, more like it, in her dynamic range that can growl soulfully one moment and twangily howl the next. It's an honest performance from an artist and writer who stands out for the singular point of view, sheer creativity and fearless approach to music she's developed since she began performing and writing as a young child. Using the boldest colors from across many genres as her palate and country as her canvas, Morris' stories are vivid paintings that can be gleefully fun, tearfully heartbreaking and a perfect balance of modern and timeless.
"I realized, this is my version of church," she says. "Right after I said it aloud I thought, 'I should write that down'! Everyone has that feeling when they are in their car by themselves, listening to music with the windows down. I wanted to capture that in a three minute song – and it almost fell out of the sky." It's no coincidence that a track about letting music take you to church does just that with its infectious melody.
ENTER TO WIN A COPY OF MAREN MORRIS' ALBUM HERO & A SIGNED POSTER!
Contests CLOSED.
Winner will be contacted via email on January 19th, 2017.