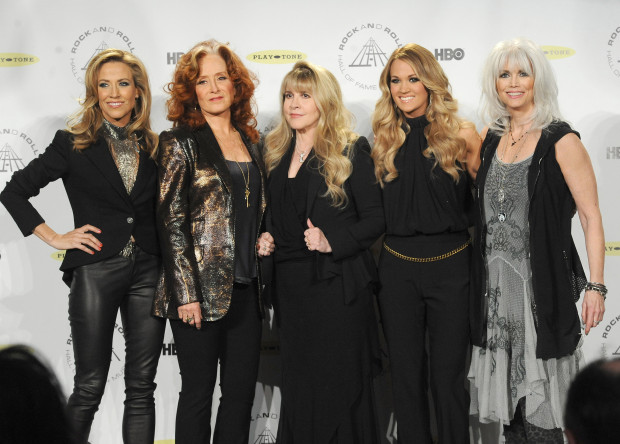 How's this for a group picture? Sheryl Crow, Bonnie Raitt, Stevie Nicks, Carrie Underwood and Emmylou Harris were all on hand last night at the for an all star tribute to Linda Ronstadt at Rock and Roll Hall Of Fame inductions.
Unfortunately, Linda's battle with Parkinson's disease kept the singer from attending her own induction last night but she was honoured by some of the most talented women out there.
Check out a performance from the night honouring the legendary Linda below.
[mycred_video id="wzUVStSTLwY" width="620″ height="340"]