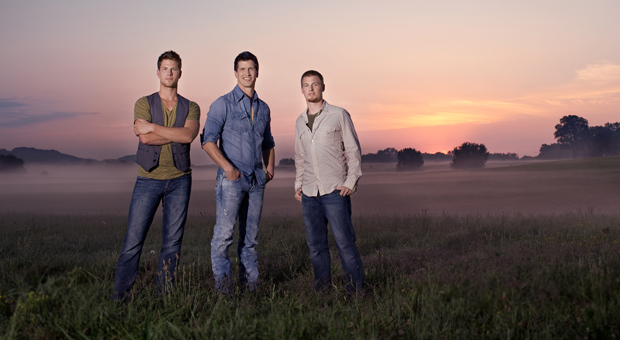 Bryan Rempel of High Valley announced today (March 10, 2014) that he has decided to stop pursuing music as a career in order to focus on his family.
Read Bryan's farewell message below as well as a response from Curtis and Brad.
"Since I was 9 years old I've been singing and recording with High Valley.  I've been able to travel all over the world, meet so many awesome fans and become friends with many great people in the music industry.  

In the past few years, my wife Jessica and I have been blessed with two awesome children and desire to watch them grow up in my hometown of La Crete, AB. In an effort to spend more time with my family, I have decided to stop pursuing music as a career and continue building our life together here at home.    

Thanks to all of you for being such a huge support of my career over the past 17 years.  I wish Curtis and Brad the best as they continue pursuing their dreams in Nashville
.
" 
– Bryan Rempel
"
2014 has been an exciting year so far and we're just getting started!  In the upcoming days we'll be shooting photos, touring, rehearsing new songs and recording an entire brand new album.  However, this will be our first time working as a duo.

We (Curtis and Brad) have made many great memories with Bryan as an incredibly important part of our band.  Obviously we don't expect to replace him in any regard.  He's a monster on the bass guitar and an amazing vocalist live and in the studio.   However, we're very supportive of his decision and think ultimately now all three of us can be in places where we're with our families more and travel less.

Of course there are mixed emotions, but instead of saying "all good things must come to an end," we like to think of this as a new beginning! High Valley is now a duo and we're pumped for you guys to hear the new music we're working on!  
We believe and know Bryan will do great in whatever dreams he chases in La Crete and we support him wholeheartedly. He's so smart that realistically he'll probably be the next Bill Gates or Steve Jobs."  – Brad Rempel and Curtis Rempel (High Valley)