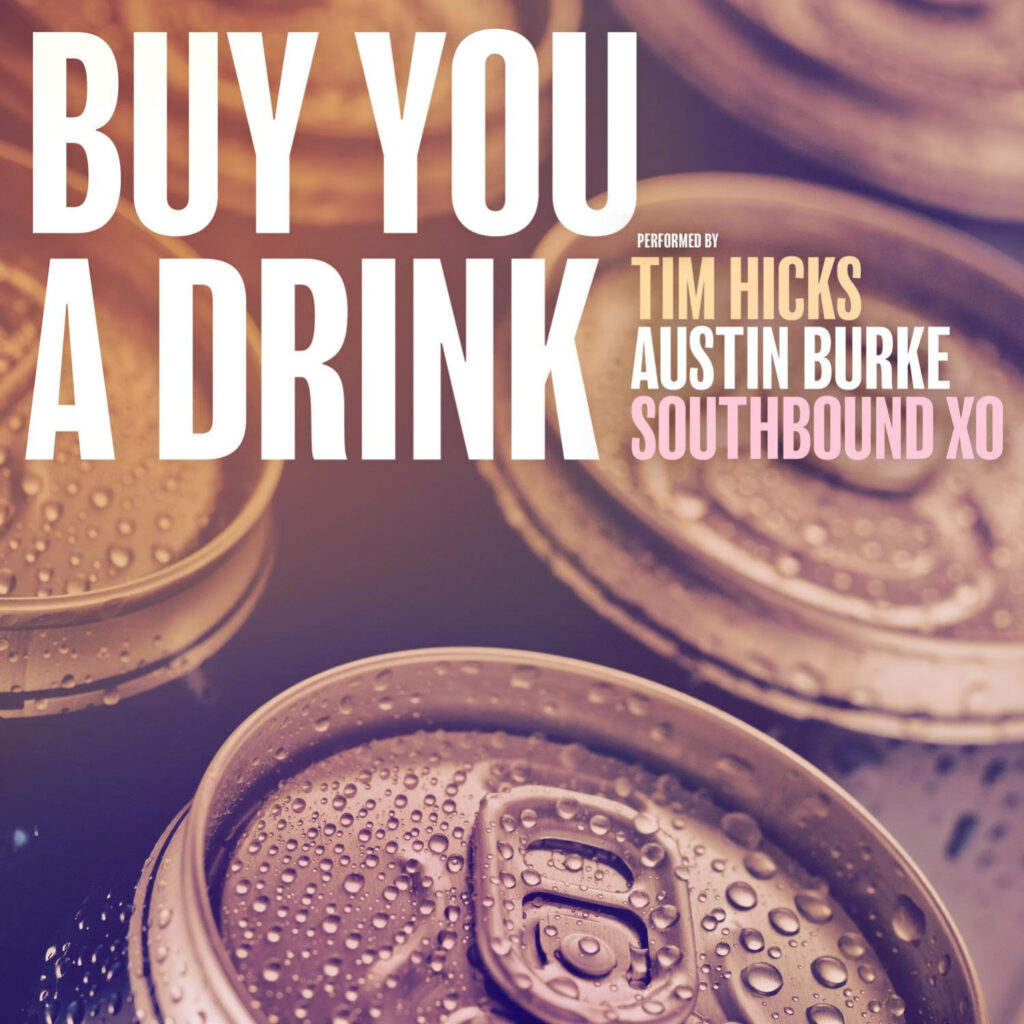 In 2022, Country Music ended on a high note (or should I say a tipsy one?) with the release of "Buy You a Drink". Written collaboratively during the pandemic, this tri-continental collaboration of country artists delivers dynamic vocals, uptempo melodies, and electric harmonies. Canadian country/rock icon Tim Hicks, Australia's hottest emerging female supergroup Southbound XO, and Arizona's own breakout star, Austin Burke, came together amidst the confines of the pandemic to write a feel-good track that combined each artist's unique sound. The result is a rousing vocal trio with conversational lyrics that relay the relatable experience of a fateful run-in with an old flame, pouring a little booze on the fire, and feeling it burn again.
Clever lyrics, catchy melodies, and bright instrumentals crack open a fresh track anchored by veteran musician, Tim Hicks, who continues to deliver heavy-hitting country/rock records a decade into his career. The smooth contrast between Burke, Hicks, and Southbound XO's Missy Lancaster's vocals complement the instrumentals which playfully feature both acoustic and electric riffs. Sonically, the single embodies each performer – its high energy yet buttery smooth country/rock. Fans will be delighted to receive a cross-continental collaboration of this magnitude.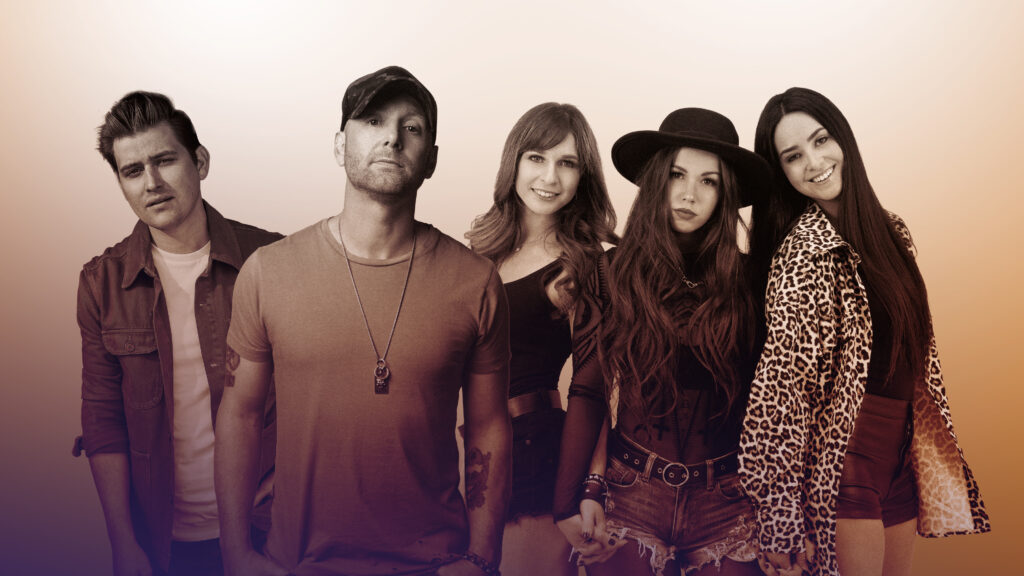 Behind the lyrics, the composition of the song rather poetically conveys how much country music represents togetherness. Polyphonic melodies create layered harmonies spawning massive replay potential for this feel-good, sing-along country song. It seems despite the physical barriers present during the writing process, all the performers were able to find a common rhythm. The tracks energetic sound displays elements of each artist producing a truly collaborative effort resonating with fans across three of country music's largest scenes.
Wherever the party takes these performers, you won't want to miss it.
Available for streaming on all major platforms, "Buy You a Drink" by Tim Hicks, Austin Burke, and Southbound XO is strong and irresistible – just like a good drink – and that's why it's our official pick of the week for January 13th, 2023.
Listen: https://lnk.to/THBuyYouADrink