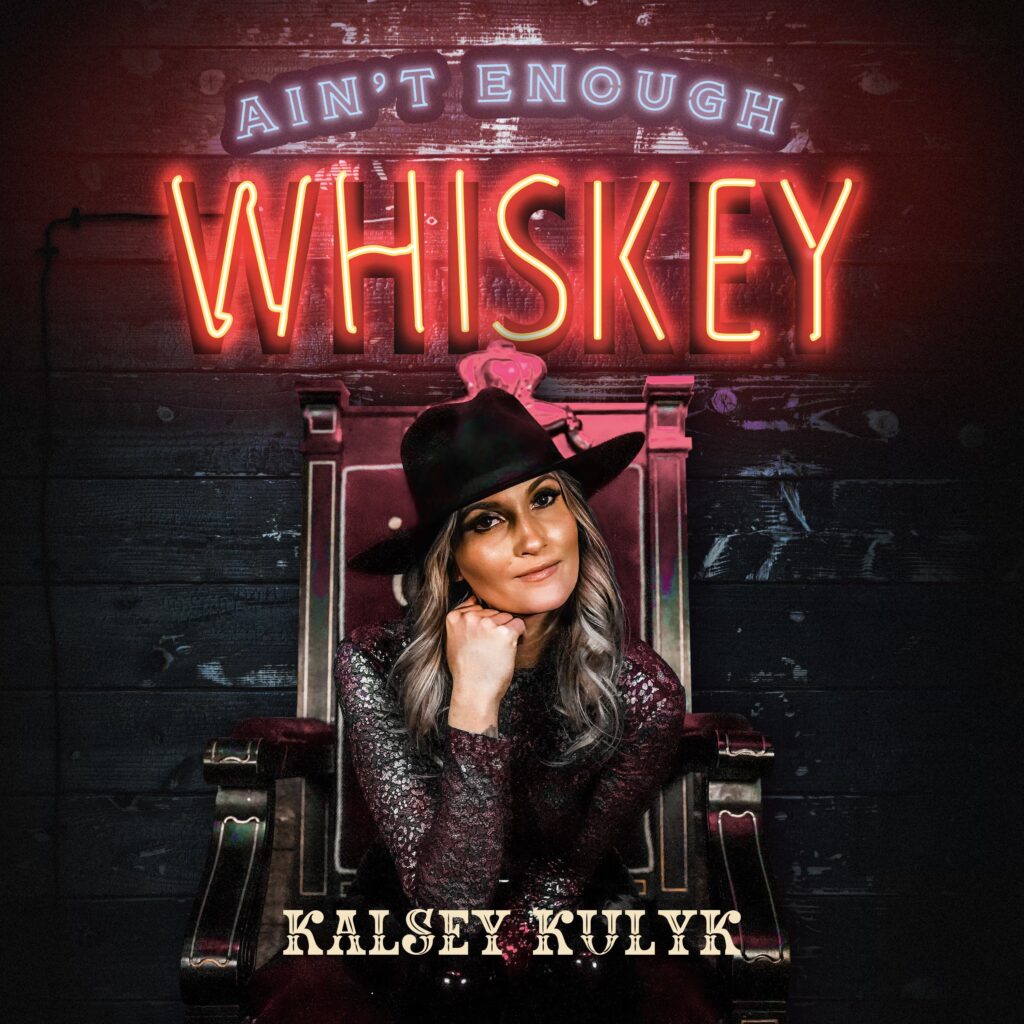 Kalsey Kulyk is back with a fiery barn burner. In "Ain't Enough Whiskey", the country songstress, hailing from Saskatchewan, cranks up the heat but refuses to rekindle the flame. An uptempo anti-ex anthem, this release showcases a new direction for Kulyk, whose prior releases have centred around her vulnerable ballads and tender yet daring vocals. In "Ain't Enough Whiskey" Kulyk continues to deliver in vocal prowess but shows us she can get our boots scootin' too!
Co-written by Kulyk with Try Johnson and Scott Lindsay, and produced by Bart McKay, Kulyk described the immediate desire she had to record the song after writing it stating "It was such a fun, upbeat and catchy song that I just loved. It's also super relatable". Lyrically the song dances around beloved country staples with a witty grace describing a run-in with an old flame she has no interest in rekindling. The production is tight, seamless, and flows effortlessly between the verses. In her song, Kulyk tells us the past may be gone, but it ain't forgotten, and sometimes a girl's gotta know when it's time to move on.
With her new release, Kulyk has also delivered a comedic tongue-in-cheek video which follows the leading lady through her treacherous encounter. In between cuts is Kulyk, rocking out with her band and dodging a dodgy ex. Though it can be a slippery slope with booze on the table, Kulyk's power anthem isn't about giving in to temptation. Kulyk stuns both musically and visually in this video banded together by its ultra-fun catchy track.
She might be frisky but there ain't enough whiskey to send Kalsey Kulyk crawling back! However, Kulyk's lively spirit, so clearly prevalent in her lyrics and sound, stems from a deeply personal and vulnerable place. No stranger to adversity, Kulyk, a cancer survivor, is fueled by a determination to share her passion with as many people as she can reach. Her latest release embodies this message – Kalsey has no time for anything that doesn't serve her dreams and that's why "Ain't Enough Whiskey" is our pick of the week for the week of March 3, 2023.
Listen here: https://ffm.to/kk_aintenoughwhiskey