Top Country Favourites of 2016: Leaving Thomas
With the new year right around the corner, we're bringing 2016 to a close with the Top Country Favourites of 2016 from country stars like Tim Hicks, Madeline Merlo, Jess Moskaluke and more!
Today, we have the Top Country Favourites from MDM Recordings' latest signing, Leaving Thomas. We're super excited about this duo's debut single! Make sure to check back tomorrow for Jessica Mitchell's Top Country Favourites of 2016.
Leaving Thomas (Annika Odegard and Bryton Udy) celebrated a Christmas they won't forget yesterday. Their debut single 'Waiting Kind of Girl' went to radio on Christmas Day and is already the talk of the town. We can't wait for the single's digital release on December 30, 2016!! The two teased the single when they announced they were signed to MDM Recordings back in November. In the video, the two showcase their undeniable energy and excitement for 'Waiting Kind of Girl' while sitting in the studio listening to the song.
2017 is looking like an exciting year for the new duo. However, as 2016 comes to a close, we asked the pair to share their Top Country Favourites of 2016. We're loving their picks!
Annika's Favourite Country Album of 2016: High Valley – Dear Life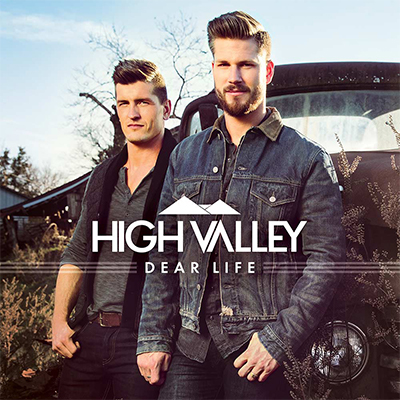 Bryton's Favourite Country Album of 2016: Keith Urban – Ripcord