BY: WHITNEY SOUTH
It's been seven years since the Canadian Country Music Association (CCMA) Awards last took over the heart of Tiger Town, and nobody is more ready for the party than country superstar Tim Hicks.
While the festivities mark a time to reconnect with both friends and fans, for a musician who was once a fixture in the city's bar scene, returning to The Hammer hot on the heels of his fourth major album release ("New Tattoo"), couldn't be sweeter.
In fact, it's going to be a pretty full-circle moment.
"The last time the CCMA Awards were in Hamilton, it was 2011, when I put together my big showcase for RGK Entertainment," Hicks recalled. "I had asked my regular bar if I could set up my PA on a Sunday afternoon and play for these Nashville guys. I packed the place with friends and family, and sure enough Denny Carr from RGK showed up."
Fact is, after a long cab ride up the mountain, he almost didn't.
"Denny told me later he almost didn't make it because I was so far away from the downtown core — he almost turned around. Thankfully it all worked out and he came, and it wasn't long after that I was headed to Nashville. Now, we're four records in — who knew? That one little decision changed my life."
It was in that moment Hicks began to think of Hamilton as a second home-turf, though the singer/songwriter hails from St. Catharines — and there's no better time to look back on one of the biggest moments in his life than with the awards' return to Hamilton.
There's also the matter of his nomination for this year's Apple Music Fans' Choice Award, an honour he shares with some of the best in the biz.
"There are so many amazing artists in that category — it's a really great representation of the genre in this day and age and just to be included in that is really flattering, whether I take it home or not," he said. "It's incredible just to be invited to the party."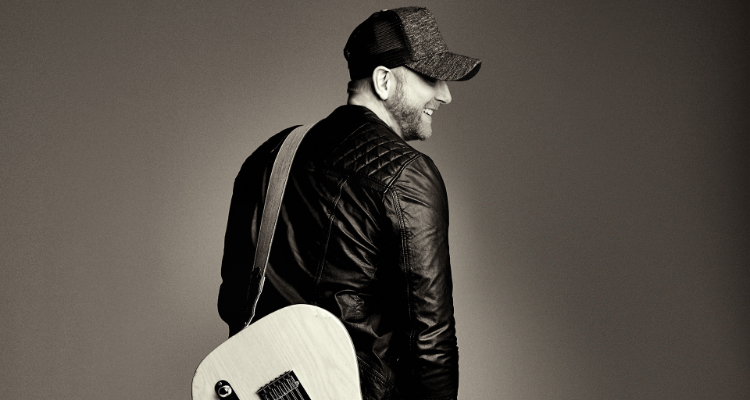 The nod caps off what has been an incredible year for Hicks, who released his most recent offering, New Tattoo, on June 22 — a project the musician confirms – incorporates the very best of himself in each and every song. Needless to say, fans have been eating it up.
"It's been really well received. For a record to come out and hit No. 1 on iTunes, that's just great news, period," he said with a smile. "That happened on the first day, so that was a good indication people were interested in new material and they were digging what they were hearing."
To date, the record's first single, Loud, has been streamed close to 3 million times, and was officially licensed by the NHL for broadcast throughout the 2018 playoffs across North America, grabbing attention on both sides of the border. In addition, New Tattoo boasts an array of emotions and observations, from thunderous party-starters to high-energy hits, not to mention a duet with one of the hottest chart-topping females in country music — Lindsay Ell. It's the kind of sound Hicks in known for.
"When you're staring down the barrel of your fourth record, you have to decide what you're going to do the same and what you're going to do different. It's so easy to just keep in the mould, but if you're not growing as an artist, you're going stale," he explained. "My whole thing is about entertainment. I'm not trying to change anyone's life, I'm just trying to give them a 60-minute reprieve from whatever they're going through. I've got a lot to sing about, not just the party, but when it comes to the live show the train is always rolling."
Narrowing down a favourite is a daunting task for Hicks, though there are some standouts on New Tattoo, including the record's title track, which carries with it a very personal connection, along with Throw A Ball, written for his son, and If The Beat's Alright, an anthem he can't wait to perform on tour.
"If you don't want to get up and dance after 30 seconds of that song, then I've lost you," he said. "It really captures the essence of the record — it's fun, it's upbeat and it's a punch in the face and it's over in three minutes."
The Get Loud Tour, which kicks off Thursday, Nov. 1 in Toronto, will feature Tebey, as well as special guests Andrew Hyatt (in the west) and Madeline Merlo (in the east), is scheduled to hit 19 dates across the country.
While Hamilton is seemingly missing from that list, fans have no fear, as Hicks is set to hit the CCMA Awards Fan Village Stage Friday, Sept. 7, ready to kick the festivities off in style.
"To do a show right in the heart of the city is going to be incredible," he said. "I'm really honoured they've given me that spot. People are going to be revved up, and we're going to try to burn the place down. It's going to be off the hook."
Want to 'Get the Look' of a country music star? Enter here for your chance to win a John Varvatos prize pack valued at over $500!