For more information on the following, click the name of the artist in red! 
Want to advertise your station on Top Country? Contact info@topcountry.ca
COUNTRY INSIGHT
Brett and Cecilia Kissel welcomed their new daughter, Aria, yesterday! Brett posted a photo of their new family with Mila holding Aria. It could not be more adorable.
The Road Hammers' new album The Squeeze is available May 12! The band has been releasing teasers on their social accounts. We can't wait for this one!
Jojo Mason just finished filming a music video for his new single 'Something to Wrap My Heart Around', available May 24. He also announced that his debut album 'Both Sides of the Bar' will be available June 9!
HUGE concert announcement happened this week: Dean Brody, Tim Hicks, Carly Pearce PLUS special guests are bringing down the Summer at Budweiser Stage (formally Molson Amphitheatre) on Aug 24. Dean will be one of the few Canadian Country artists to headline the legendary stage.
Lindsay just announced that 'Waiting On You', from her debut EP 'Worth The Wait', will be her next single, available May 30!
In celebration of McHappy Day, Tim Hicks is helping the cause at the Fourth Ave. location in St. Cath from 1-2pm.
SOCIAL SPOTLIGHT
Hunter Brothers have done it again with their hilarious parody of Ed Sheeran's 'Shape of You', inspired by their parenting endeavors.
TOP COUNTRY CHARTS 
Top Country Sales, Radio & Streaming Charts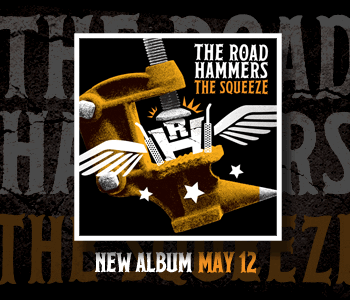 Contact info@topcountry.ca to be added to our Top Country Tip Sheet weekly emails.