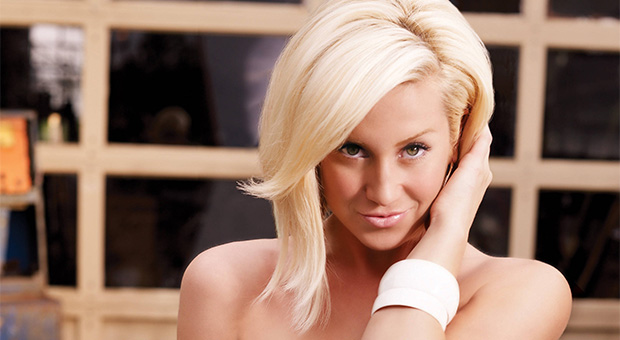 I've been a huge supporter of Kellie Pickler the past few years. Her last two albums 100 Proof and The Woman I am are both very strong traditional country records. Although, both critically acclaimed, radio has not embraced her new sound and record sales have been slightly disappointing. I fully respect Kellie's decision to no longer make bubblegum/country pop records like her first Small Town Girl.
To go along with the talent, Kellie is truly hilarious, intelligent and is probably my favourite artist to work with.
While surfing the internet (it's a Friday at the office…) I came across this video of Kellie winning Miss Stanly County 2004.  In the video you can see Kellie in the swimsuit competition, a Q&A and a talent portion with a performance of a Martina McBride classic. This is 10 YEARS AGO. Enjoy the flashback video below!
What do you think of Kellie Pickler?
[mycred_video id="HazYbZcXHWg" width="620″ height="340"]