BY: JESSICA BEUKER 
Easter is coming up, which means Easter dinners, gatherings and family get-togethers. But no matter what you call it, this is a fun (and also often stressful) time for family members and friends.
If you are hosting an Easter gathering this year, let us help you take some of the load off by letting you in on our favourite country decorations. This way you can focus all of your energy on the food and music, and not have to worry about whether or not your house looks up to standard. These country decorations will have your guests forever referring to you as the host with the most, and complimenting your insane eye for detail.
1. Mason Jars
Mason jars are the most versatile piece of country decor you can own. Not only do they serve their actual purpose of a jar, but they can be used as drinking glasses, candle holders, lights (stick some twinkly fairy lights inside for a stunning firefly effect), and beautiful vases. For your Easter gathering use the jars to hold fresh flowers, such a tulips in gorgeous pastel colours. They add the perfect country touch, to a beautiful Easter centrepiece idea.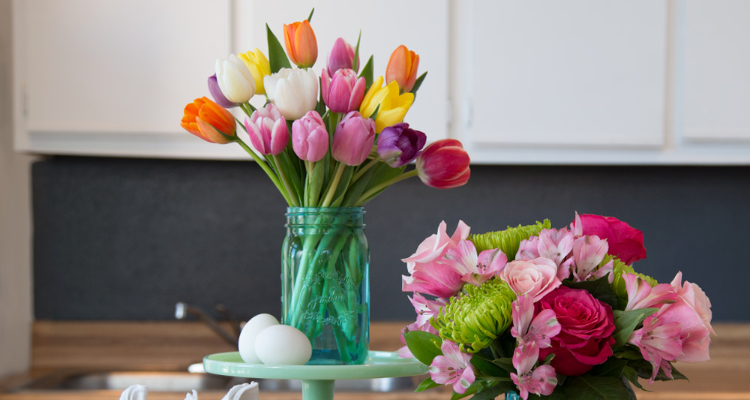 2. Patchwork Table Runner
When I think of cozy country, I think of quilts. Every grandparent's house had one and it likely got passed down through generations in your family. Mimicking that classic quilt look, try your hand at a DIY patchwork table runner. Stitch together florals, patterns, and pastel colours to create a vibrant Easter table runner that will be every bit as beautiful as it is one-of-a-kind.
3. Painted Easter Eggs and Nest
While egg decorating is a fun and traditional activity to do at Easter time, it's also wasteful, as you end up throwing the eggs out after awhile, or eating them and ruining your beautiful design that you spent so much time on. This year, buy wooden eggs and paint/decorate those instead. To turn your works of art into a country Easter centrepiece, simply place the finished eggs in a fake nest and voila! You've got yourself some Easter decor that you can use year after year after year.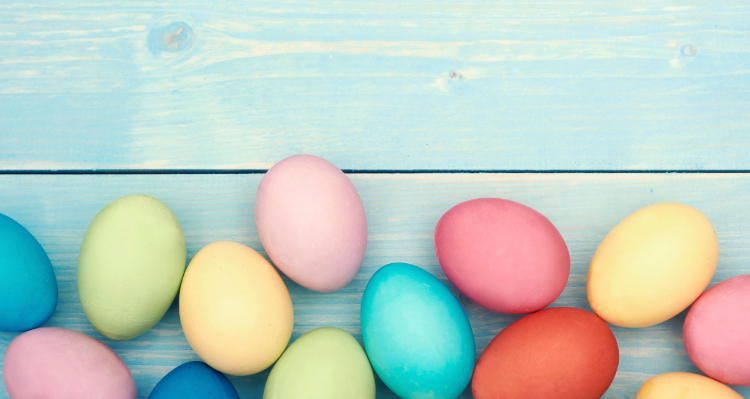 4. Bunny Napkins
Watch a tutorial online to learn how to fold your cloth napkins into little bunnies. This adorable DIY will set you apart from the crowd, and your guests will love the extra attention to detail (and likely have a hard time actually using their napkins). If you want to countrify this decor option, simply use burlap napkins instead of regular cloth napkins.
5. Use Twine, Burlap and Plaid
Using twine, burlap and plaid where you can will give your home that rustic country look and feel. Use twine to wrap around vases or tie together your cutlery. Use burlap in your floral arrangements and for your dinner settings. Wear a plaid shirt (bonus if it's pastel plaid) and represent your country roots. Sneaking in these little details wherever possible, will give your home an extra dose of country chic that your guests will absolutely fall in love with.