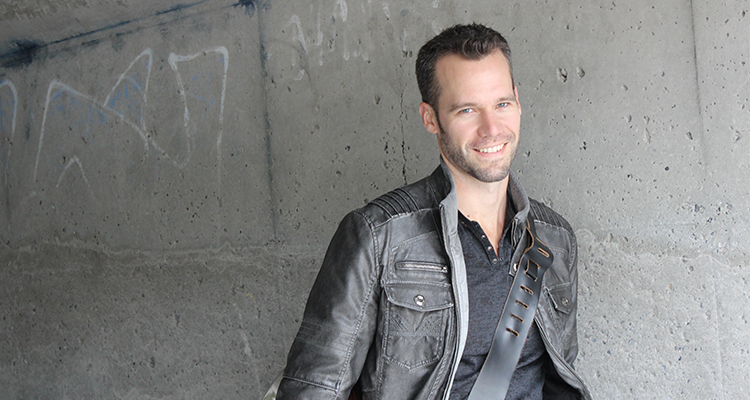 Anyone else wishing we could go back to January to re-live Chad Brownlee's 'Hearts of Fire Tour'?!
TC: What was your first reaction when you found out you were nominated for Fans' Choice?
CB: This one was pretty special for me because it's the first time in my career that I've been nominated in that category. I think the reason it means so much is because it's the fans choice, they're the ones speaking and it means the world to me. When I heard that news I was just over the moon.
TC: In 3 words or less, describe your fans…
CB: Loyal, fun… There's so many words… Enthusiastic, passionate. They deserve four.
TC: What's the best gift a fan has ever given you?
CB: Just being my fan. Just being there, coming to my shows and supporting my music. The fact that I can call them my fan is a gigantic gift in itself.
TC: Favourite song to perform live?
CB: That's such a tough one and it can kind of change as the years go on and whether it's an acoustic show or live show. I think because it has resonated so much with the fans over the last couple of years, 'I Hate You For It'. As soon as that beat kicks in you can just feel the energy of the crowd pick up. That one's a lot of fun.
TC: Highlight of your career so far?
CB: There are so many steps and I think early on it would've been winning the Rising Star (at the 2011 CCMA's) because I think that was my introduction into the country music world. That was the moment where I said to myself 'wow, I'm a part of this amazing world.' Because of the impact it had on me in an early time in my career, that would definitely make it a moment that sticks out in my mind.