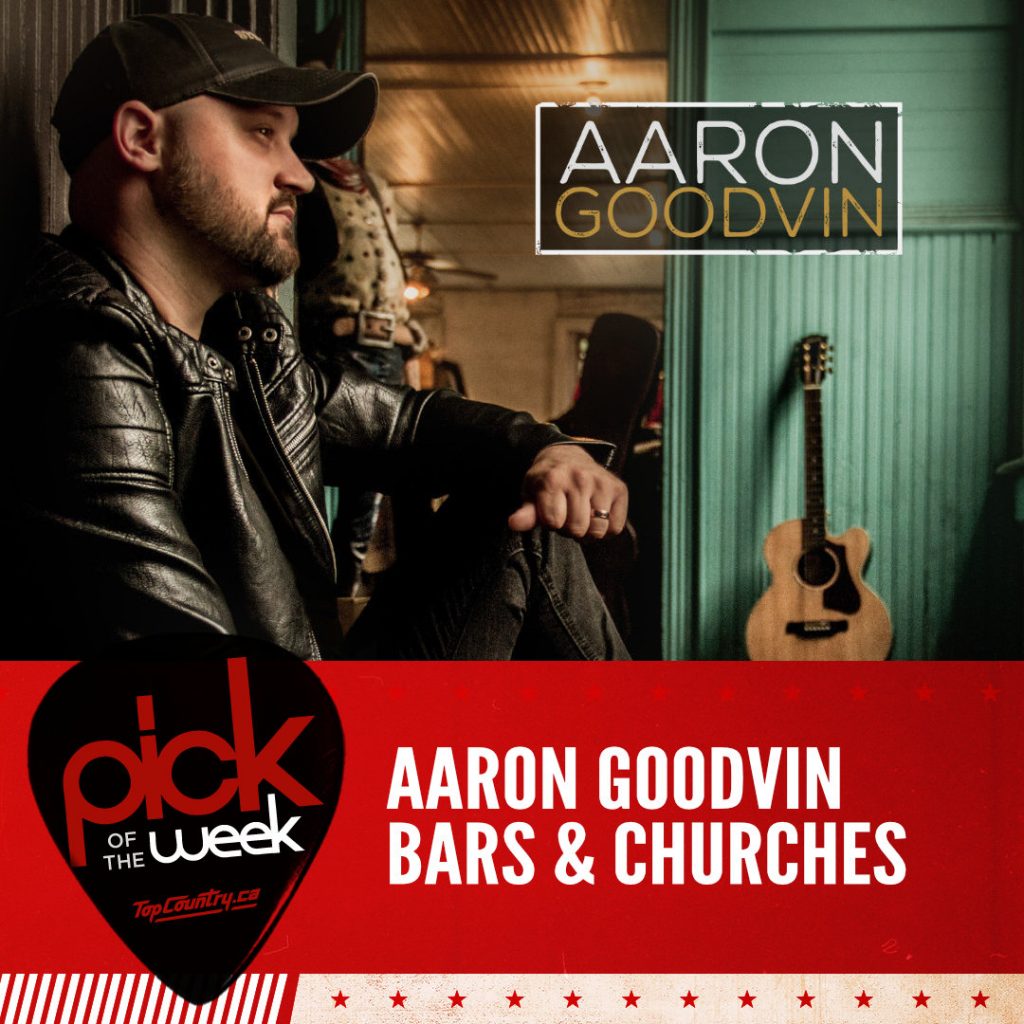 After hits like "Lonely Drum" & "Woman In Love", the latest from Aaron Goodvin, "Bars & Churches" is a refreshing sound for the country singer. The ballad is thoughtful, emotional and impactful. It's one of those songs that stops you in your tracks after the first line.
At first, the thought of comparing bars and churches seems incredibly far-fetched.  However, as the song unfolds, Aaron paints a vivid picture outlining the similarities. By the end, he'll have you convinced they are one and the same, a sanctuary.
We love hearing the deeper, more vulnerable, side of Aaron Goodvin's songwriting. Don't get us wrong, we love a good summer jam…but every so often we all need a song that hits us right in the feels. "Bars & Churches" does just that.
Listen to this week's pick, "Bars & Churches" by Aaron Goodvin, on the Top Country Songs playlist below. Be sure to let us know what you think!
Top Country Pick of the Week: "Bars & Churches" – Aaron Goodvin
Top Country Pick of the Week:
Every Tuesday, we name a must-have song for your country playlist. Want your favourite song to be given the honour? Let us know who YOU nominate on Twitter, Instagram, Facebook or even send us an email! Check out last week's pick here.