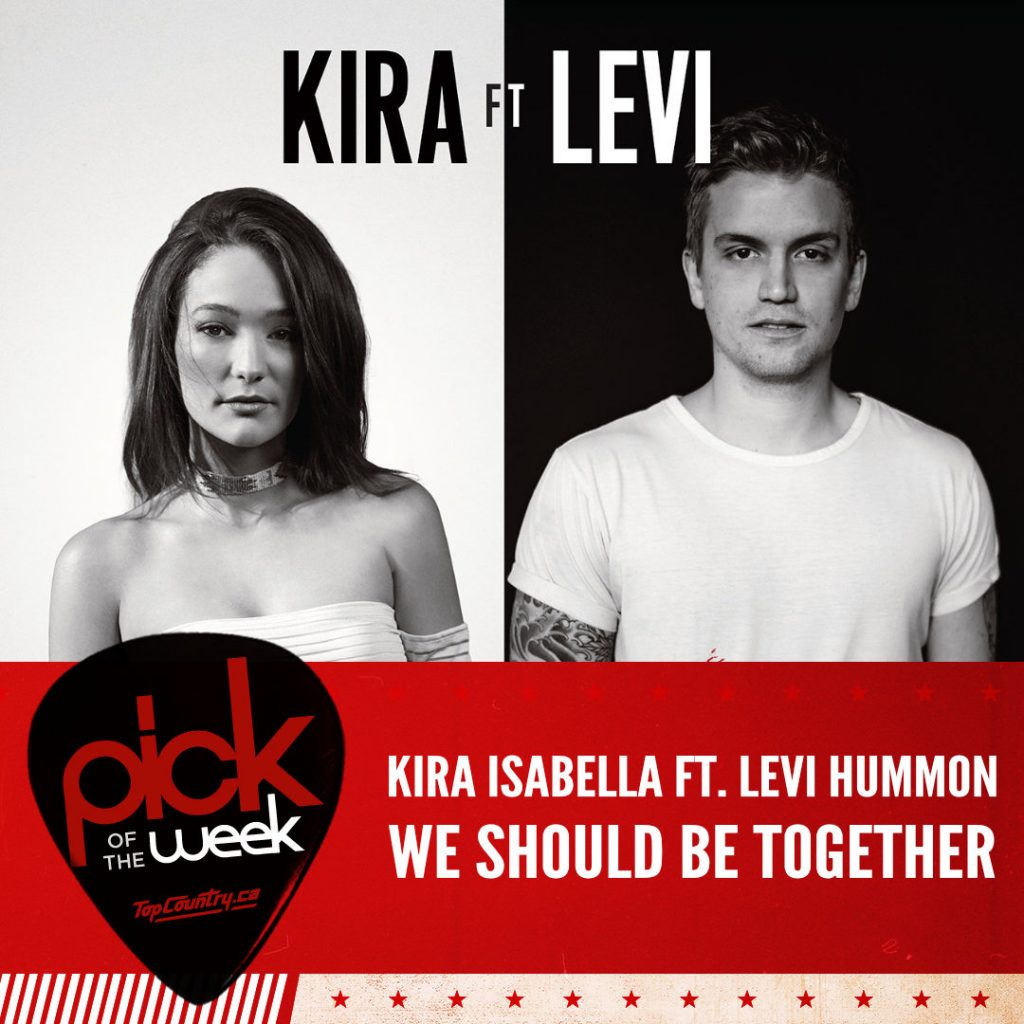 "We Should Be Together" is the collaboration we didn't know we needed. Levi Hummon & Kira Isabella are the perfect pair. Both raised with country music roots (did you know Levi's dad wrote Rascal Flatts' "Bless The Broken Road"??) but neither are afraid to blur the lines of country & pop. "We Should Be Together" is no exception. The song blends elements of pop with a little country twang seamlessly. Plus, how good do their voices sound together?! The catchy melodies and relatable lyrics have us hooked.
Let's be real, we've all been there…you start thinking about an ex which leads you down a rabbit hole of missing them, missing the relationship, and then before you know it you've convinced yourself that you should get back together!… Whether that's a good call or not is not up to us to judge 😉
Listen to this week's pick, "We Should Be Together" by Kira Isabella ft. Levi Hummon, on the Top Country Songs playlist below. Be sure to let us know what you think!
Top Country Pick of the Week:
Every Tuesday, we name a must-have song for your country playlist. Want your favourite song to be given the honour? Let us know who YOU nominate on Twitter, Instagram, Facebook or even send us an email! Check out last week's pick here.
Top Country Pick of the Week: "We Should Be Together" – Kira Isabella & Levi Hummon