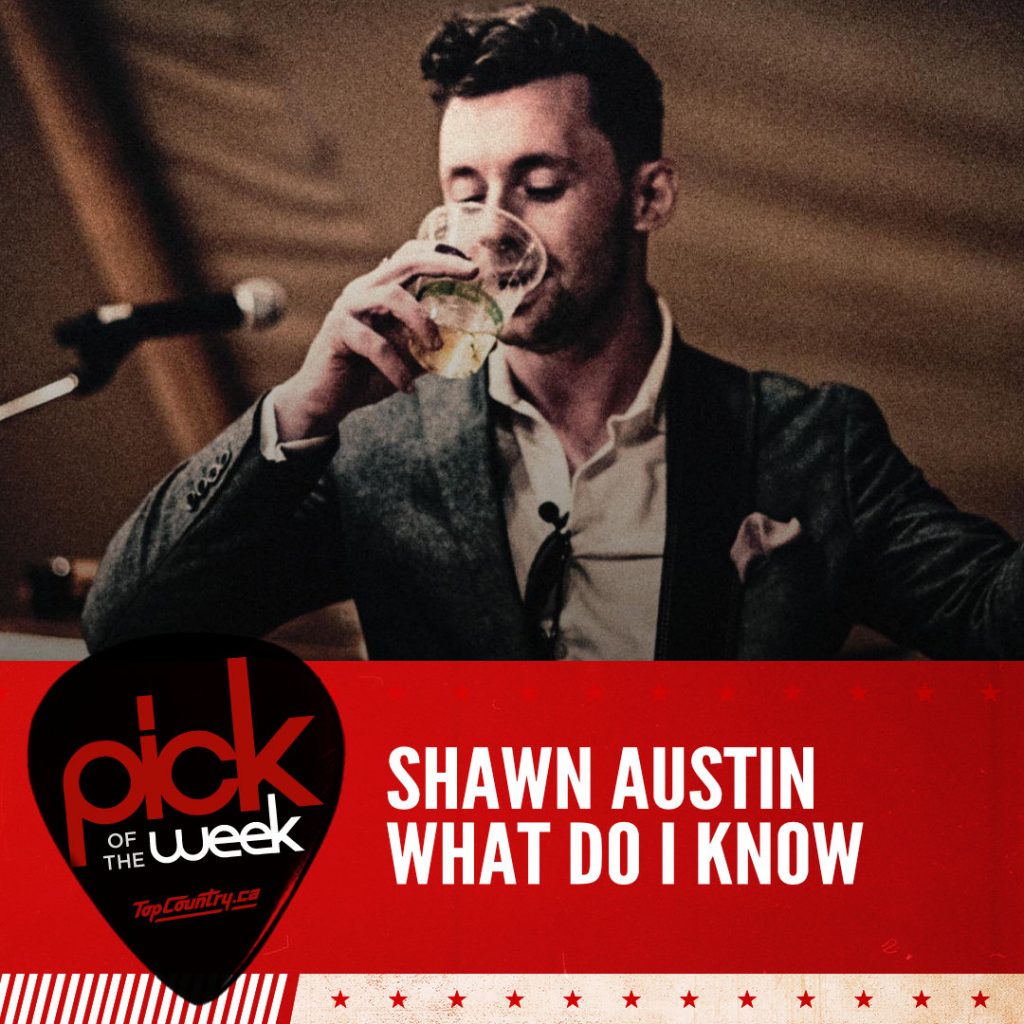 We can't get enough of Shawn Austin's latest "What Do I Know". Currently climbing the radio charts, this one is sure to be a fan-favourite.
The lyrics are all too relatable… Coming to terms with the end of a relationship is incredibly difficult.
How are you supposed to let go of someone you've spent so much time and energy getting to know? And when you know someone like the back of your hand, it's hard to understand why they'd be willing to let that go. Maybe they'll realize they were wrong to say goodbye and come crawling back.
"What Do I Know" perfectly captures the back and forth when a relationship isn't quite ready to end.
The singer also shows off his dynamic range with soaring high notes in the bridge. I mean, wow. One thing is for sure, seeing this one live would be one for the books.
Listen to this week's pick, "What Do I Know" by Shawn Austin, on the Top Country Songs playlist below. Be sure to let us know what you think!
Top Country Pick of the Week: "What Do I Know" – Shawn Austin
Top Country Pick of the Week:
Every Tuesday, we name a must-have song for your country playlist. Want your favourite song to be given the honour? Let us know who YOU nominate on Twitter, Instagram, Facebook or even send us an email! Check out last week's pick here.