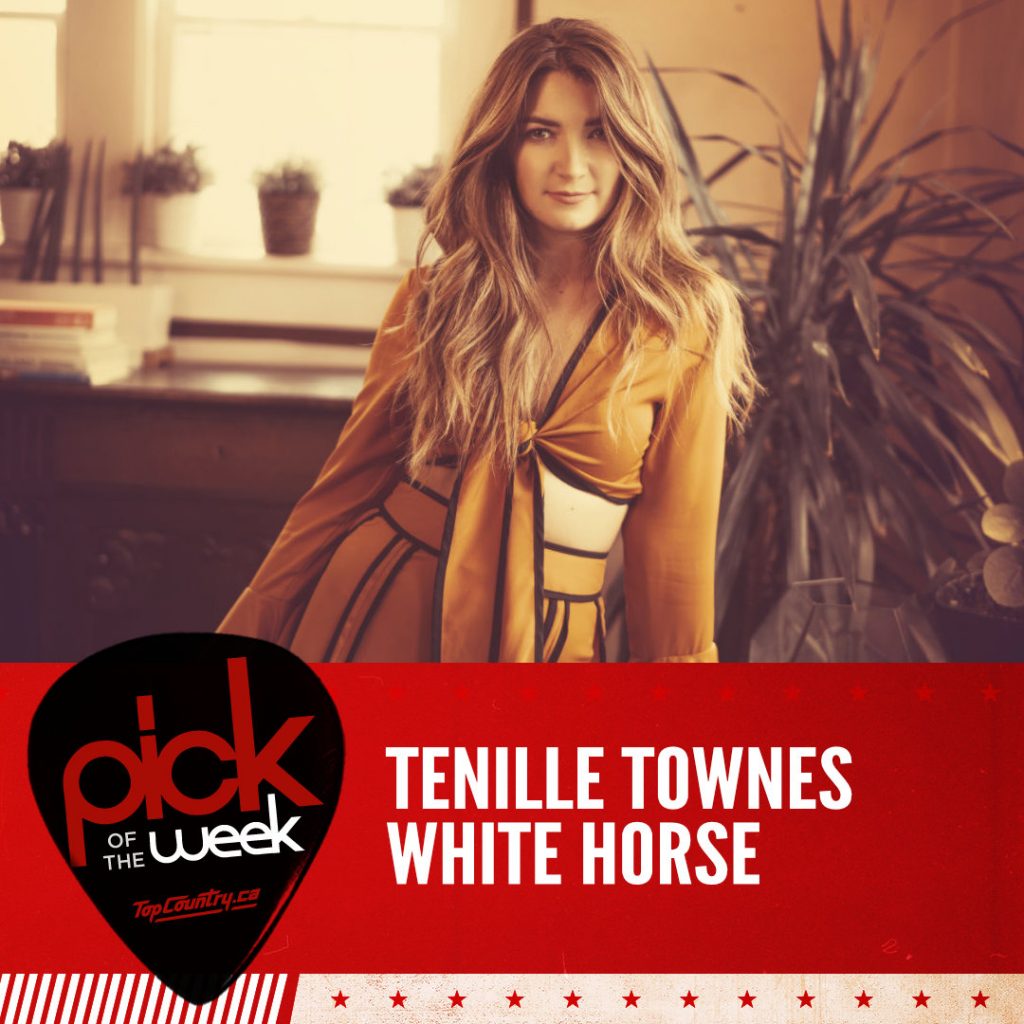 Tenille Townes' current single "White Horse" sounds like nothing else on country radio today…that's why we love it. Tenille's distinct gritty vocals shine in the unique take on a love song. The storytelling and descriptive lyrics are rooted in country with rock-inspired production.
While we first fell in love with the acoustic version, the fully-produced version brings the song to a new level. Don't be surprised if you find yourself humming the infectious chorus even days after listening to "White Horse". The catchy hook demonstrates the incredible talent of this Alberta-native.
With just two major releases ("Somebody's Daughter" & "White Horse"), Tenille Townes has already carved out her own unique sound in country music. We can't wait to hear more.
Listen to this week's pick, "White Horse" by Tenille Townes, on the Top Country Songs playlist below. Be sure to let us know what you think!
Top Country Pick of the Week: "White Horse" – Tenille Townes
Top Country Pick of the Week:
Every Tuesday, we name a must-have song for your country playlist. Want your favourite song to be given the honour? Let us know who YOU nominate on Twitter, Instagram, Facebook or even send us an email! Check out last week's pick here.