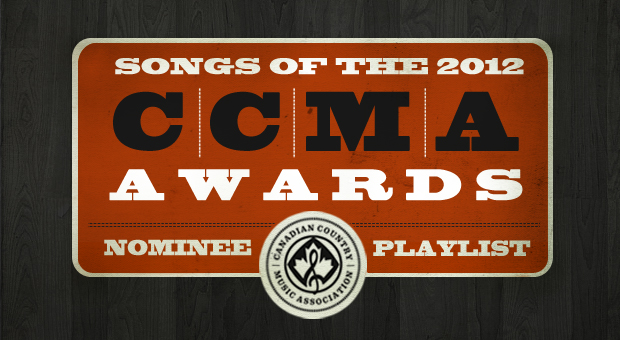 Want a playlist featuring nominees and performers of the Canadian Country Music Association Awards to get you amped up for this weekend's awards show? We've got you covered!
Jason Aldean – Take a Little Ride
Jason Blaine – They Don't Make 'Em Like That Anymore
Chad Brownlee – Love Me or Leave Me
Gord Bamford – Is It Friday Yet?
Dean Brody – Canadian Girls
Paul Brandt – Give It Away
Terri Clark – Northern Girl
Eric Church – Springsteen
Doc Walker – Where I Belong
Emerson Drive – She's My Kind of Crazy
Hey Romeo – Jump Back In
High Valley – Let It Be Me
Kira Isabella –  A Little More Work
Carolyn Dawn Johnson – I'd Still Have You
Miranda Lambert – Fastest Girl In Town
Pistol Annies – Hell on Heels
Deric Ruttan – Mainstreet, 1979
Johnny Reid – Fire It Up
The Stellas – In This House
Dallas Smith – Somebody Somewhere
Crank it up! The CCMA Awards air live on CBC on September 9. Check your local listings.