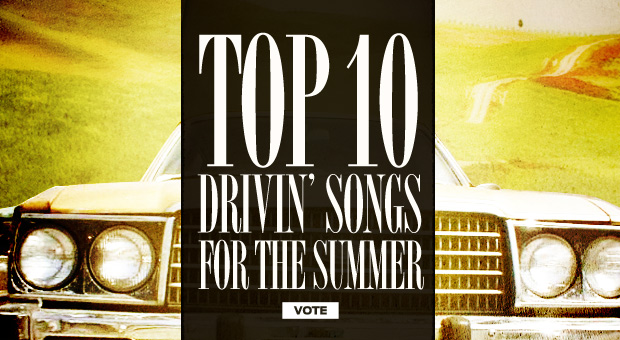 Planning a road trip? Gonna spend some quality time in the car? One of our favorite things to do when we hit the highway is to crank down those windows on a beautiful day and turn up the tunes (hey, sounds like a Keith Urban song, eh?).  So we decided to list a bunch of great driving songs, in no particular order.  We are hoping you'll help us decide by voting for your Top 10 and we'll end up with a killer Top Country playlist that we can all take on our next road trip.
VOTE FOR YOUR TOP 10
[poll id="4″]
SEND US YOUR OWN TOP 5
Send us your own creative Top 5 to be featured on Top Country in any of the following ways:
1. Entering the Free CD-A-DAY Giveaway here.
2. Simply subscribing to Top Country and sending us a Top 5
3. Post on facebook: www.facebook.com/topcountry
4. Use the hashtag #TCCharts on Twitter (@topcountrynews)
Keep in mind, you need to be creative… for example: Top 5 Munchies on May 2-4 Weekend!