CCMA Fans' Choice Spotlight: Johnny Reid
Posted by:
Top Country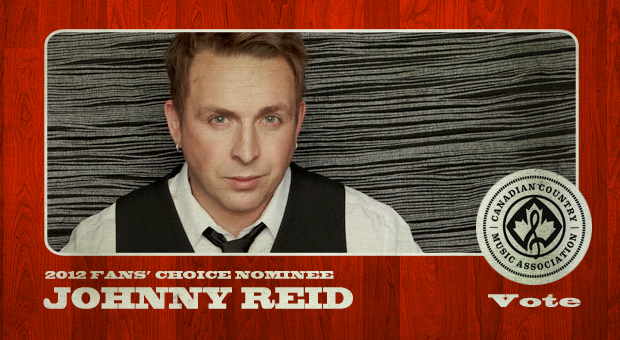 Having won this award in previous years, its no kept secret how much fans love Johnny Reid – and how much he loves his fans. We all know and love Johnny. His humble beginnings in Scotland, then Canada, and now Nashville have made him the well rounded performer, songwriter, and vocalist that he is today. He continues to sell out venues, make great albums, and touch many lives along his journey. With hits like 'Missing an Angel', 'Love Sweet Love' and the latest – 'Baby, I Know It' – a duet with Canadian songstress Carolyn Dawn Johnson – it's a safe bet to make that Reid will be a part of the country music scene for many years to come.
Just ask his peers:
"Johnny Reid puts his whole heart into everything he does on and off stage, changing all of our lives in the most positive and beautiful way.  We are forever grateful." - Brad and MaryLynne Stella, The Stellas
Johnny Reid Top 5 from Peter Walker, Music Director at KX96 in Oshawa, ON:
1. Kicking Stones
2. Tell Me Margaret
3. Missing An Angel
4. Out Of The Blue
5. Given Up On Me

Vote here // CCMA Awards on CBC Live
The Ultimate Fan contest closes 11:59 AM, EST on Friday, August 24, 2012. Voting for the 2012 Fans' Choice Award closes 5:00 PM, EST on Friday, September 7, 2012.