We love these small town festivals
Posted by:
Casadie Pederson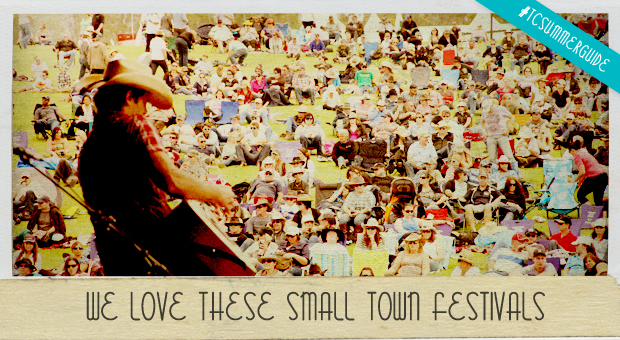 Ivan Daines & Friends Country Music Picknic – Alberta
This August will mark the 36th year of this annual country music festival.  Located at Daines Ranch, which is 6 km north of Innisfail, Alberta (south of Red Deer).  Go to ivandaines.com for info.
Lucknow Music in the Fields – Ontario
Now in its fourth year this festival, organized by the local Kinsmen Club, has grown each year.  It is located in Lucknow, ON, which is just north of Goderich near Lake Huron. This year's performers include Travis Tritt, Terri Clark, Doc Walker, and One More Girl. Click here for all the info.
Festival Western de St-Tite – Quebec
The Festival Western de-St-Tite is a unique country and western experience located in St-Tite, Quebec.  Similar to the Calgary Stampede, but on a smaller scale, this festival celebrates rodeo and country music. Click here for more information on this rodeo and music week.
It's all here in the Top Country Hot Summer Guide!
1. Five Top Country summer tunes
2. What are the Top Country summer festivals
3. Summer's sexiest country stars
4. This summer the biggest stars performing in Canada are..
5. We love these small town festivals
6. Our picks for Top Country party zones
7. What are the oldest country music festivals